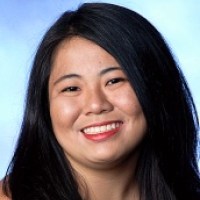 Julie
J.
Reid
was born in Xiangtan, China. She was adopted at eight months and then was brought to Virginia Beach where she has remained ever since.
Julie
has been a part of the Cape Henry community since the fifth grade and is going to graduate in June of 2018.
Julie
hopes to attend her father's alma matter, Virginia Tech.
Julie
can be seen around the Cape Henry campus taking photographs of everything from soccer games to lower school parties.
Julie Reid, Staff Photographer, Staff Writer
Mar 29, 2018

Student Spotlight on Ellis Chay – Class of 2018 – More Than Meets the Eye

(Story)

Feb 02, 2018

House of Horrors – The Unfathomable Torture of Children

(Story)

Jan 25, 2018

Student Spotlight – Jacob Sobers – Class of 2018

(Story)

Jan 10, 2018

Behind The Room and The Disaster Artist

(Story)

Dec 20, 2017

A Culture of Silence

(Story)

Dec 20, 2017

CHC Wrestlers Compete in Peninsula Catholic Classic

(Story)

Nov 28, 2017

Spotlight on Katie Atherton – Class of 2018 – One of a Kind

(Story)

Nov 21, 2017

Beauty is More Than Skin Deep

(Story)

Oct 16, 2017

Raeanna Kilby – Class of 2018 – A Rae of Sunshine

(Story)

Sep 29, 2017
Sep 22, 2017

Hurricanes Harvey and Irma Ravage the Northern Hemisphere

(Story)

Mar 22, 2017
Mar 20, 2017

2017 – The Year of the Rooster

(Story)

Mar 20, 2017

Kasich Shoots Down the Heartbeat Bill

(Story)

Nov 29, 2016
Oct 16, 2016

Under the Influence

(Story)

Oct 16, 2016

Death of a Legend

(Story)