2023-2024 Lighthouse Staff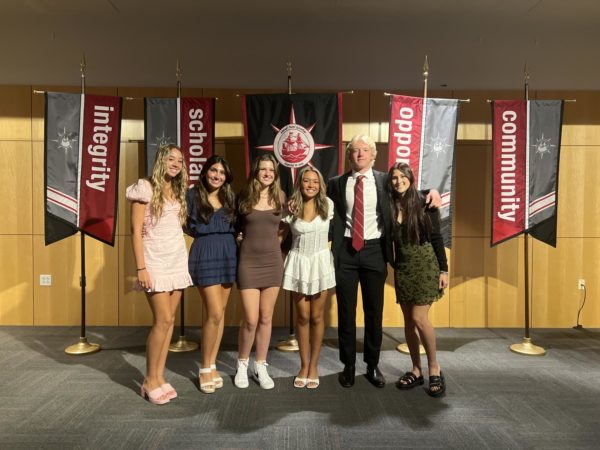 Eva Anol, Class of 2024
Eva Anol is a soon-to-be graduate of the Class of '24 at Cape Henry Collegiate. She is enthusiastic about covering student entertainment topics for the Cape Henry Collegiate paper, The Lighthouse. She surrounds herself with her social group and school community. She enjoys being kept in the loop and knowing hot topics and current events, especially with the students and school.
Payton Friske, Class of 2024
Payton Friske is a senior at Cape Henry Collegiate. He has played on the two-time State and TCIS Championship Varsity Baseball team for the past 2 years and is committed to playing Division 1 baseball at the Virginia Military Institute. Payton will be writing sports-based articles for The Lighthouse and Cape Coverage. Payton is a part of the Sports Outreach Club which focuses on sending sporting equipment overseas to less fortunate children. Payton grew up idolizing his favorite Cubs player Anthony Rizzo.
Sienna Miller, Class of 2025
Sienna Miller is a junior at Cape Henry Collegiate this year. She is a reporter for Cape Coverage, and the online school newspaper called The Lighthouse. This is her second year attending Cape Henry, and she is a member of the varsity volleyball team. She is interested in reporting the general news at Cape Henry. She looks forward to interviewing people and learning more about the community.
Brianna Thompson, Class of 2024
Brianna Thompson is a class of 2024 student journalist who will be updating students through the Cape Henry Collegiate newspaper, The Lighthouse. In her school career she is a member of the National Honors Society and has played two sports, field hockey and tennis but she has ultimately found her passion through crime documentaries. She enjoys watching true crime and plans to apply to Appalachian State University this fall to study investigative journalism and major in communication.  
Stacey Vassiliou, Class of 2027
Stacey Vassiliou is a new reporter forThe Lighthouse newspaper and Cape Coverage at Cape Henry Collegiate. She is a freshman in high school, graduating class of 2027. Stacey is interested in digging deep through the depths of the school as a whole. She will be reporting on students, teachers, and faculty as well as current school events and projects. Stacey is interested in covering school wide spirit events, social get togethers and activities. Stacey is very involved with the Cape Henry performing arts program and will be reporting on all upcoming events as well as sharing inside details of the theater department. Stacey is delighted to be a part of this journalism process for Cape Henry and will succeed to produce eye catching reports to the school.
Jordan Villers, Class of 2025
Jordan Villers is a junior at Cape Henry Collegiate and is interested in investigative journalism. She will be a reporter for The Lighthouse and Cape Coverage at CHC. She is interested in interviewing people to get different ideas. A fun fact about Jordan is that she loves the beach. She is excited to be on the Cape Coverage journalism team this year.