CHC Wrestlers Compete in Peninsula Catholic Classic
On December 9th, the Cape Henry Dolphins attended the 5th annual Peninsula Catholic Classic. Finishing with a cumulative score of 199, the Cape Henry Dolphins were second only to the Peninsula Catholic Knights who finished with 209 points.
Freshman Mason Ehrenzeller finished the day with a 2-0 record, bringing home the gold in the 120 lb weight class. Ehrenzeller pinned his first opponent, Angelina Santillo from Peninsula Catholic, in 0:47 and felled his second, Ashton Hall from Norfolk Collegiate, in 1:04.
Junior Tucker Bruner topped off the day with a 3-0 record, cementing his position for the 126 lb weight class. Bruner managed to pin his first opponent, Nic Crones from Norfolk Academy, in the first period and won the semi-finals against Michael Wakeham in a 5-2 decision. In the finals Bruner faced off against Austin Hines from Peninsula Catholic whom he felled in 1:17.
Senior Michael White ended the tournament with a 3-0 record, winning the 138 lb weight class. White was first seed and therefore was automatically slated to compete in the quarter-finals. White felled his first two opponents in the second period and defeated Aidan Ivers from Greenbrier Christian in 5:28.
Sophomore Colby Kassir took first place in the 145 lb weight class. Kassir was able to quickly take down each of his opponents, his championship bout against Peninsula Catholic's James Barron taking only 1:22 seconds
Junior Aedan Somers finished second place in the 132 lb weight class after narrowly losing to Peninsula Catholic's Landon Kissell in overtime Sudden Victory.
Seniors Ellis Chay (160) and Joe Dail (195) both also finished in second place with a 2-1 and a 1-1 record respectively.
The boys will travel to Liberty Christian Academy on the 5th of January to compete in the Liberty Christian Invitational.
106: N/A
113: Taz Thompson
120: Mason Ehrenzeller
126: Tucker Bruner
132: Aedan Somers and Brendan Hawley (B)
138: Michael White
145: Colby Kassir and Samuel Goshgarian (B)
152: Flynn Somers
160: Ellis Chay
170: Jackson Kassir
195: Joe Dail
Leave a Comment
About the Contributor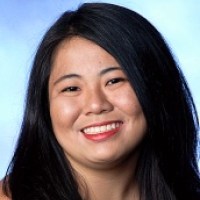 Julie Reid, Staff Photographer, Staff Writer
Julie J. Reid was born in Xiangtan, China. She was adopted at eight months and then was brought to Virginia Beach where she has remained ever since. Julie...