Raeanna Kilby – Class of 2018 – A Rae of Sunshine
While Raeanna Kilby doesn't speak much, her actions make up for what she doesn't say. Rae, through her various extracurricular activates, has managed to cement her place in the Cape Henry Community. As a talented performer and artist, Rae has been involved in the arts since her youth.  Rae is an avid dancer and she attributes her love of dancing to her step-mother, saying that "I can remember sitting in the back of the classroom watching her teach and glide across the stage," and I was inspired to do it myself. Rae has also cultivated her artistic skills. Versed in many mediums, Rae has had her artwork displayed all around campus. Much of her artwork focuses on the female form and nature. Her love of art manifested itself during her youth. Rae recounts that "When I was little, I used to sit under the table at dinner and just draw" and has been cultivating her skills ever since.
In addition to being incredibly talented in the arts, Rae is also a spectacular scholar. She, along with eighteen other students, was recently announced to be one of the newest members of the Cum Laude Society, a privilege that is awarded to only the top 20% of the senior class. Rae has dedicated numerous hours to her studies and plans "to take a pre-med track, majoring in biochemistry and specializing in neurology, while minoring in art" and while she would "love to take a gap year" to decompress after years of dedication to her studies, it is still up for debate as of now.
In addition, Rae has also made her mark in the CHC community by founding the Gay-Straight Alliance. Rae's states that she started the club because "when I was growing up in the Cape Henry community, I felt very excluded. Not hated, but rather as if the LGBT community was something to be ashamed of." The goal of the GSA, according to Rae, is to allow everyone  "to feel accepted regardless of sexuality or gender."Rae has left an impact on Cape Henry that cannot, and will not, easily be forgotten. Whether Rae decides to take a gap year or to begin her path to becoming a neurosurgeon, she will continue to inspire change wherever she goes.
Leave a Comment
About the Contributor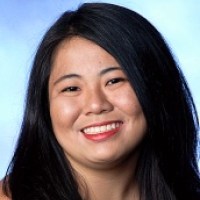 Julie Reid, Staff Photographer, Staff Writer
Julie J. Reid was born in Xiangtan, China. She was adopted at eight months and then was brought to Virginia Beach where she has remained ever since. Julie...