Death of a Legend
On August 29th, 2016 legendary comic and actor Gene Wilder passed away, surrounded by his loved ones. As he drew his last breath, his favorite song "Somewhere Over the Rainbow" sang by Ella Fitzgerald played on the radio. It was revealed by his nephew, Jordan Walker-Pearlman, that Wilder passed away due to complications from Alzheimer's. Wilder had kept his diagnosis hidden from the public because he "simply couldn't bear the idea of one less smile in the world."
Wilder was born as Jerome Silberman on June 11th, 1933. In 1959, at the age of 26, he adopted the name "Gene Wilder" for his professional name. Wilder is known for his portrayal of the titular character, Willy Wonka, in the original 1971 film Willy Wonka & the Chocolate Factory. He has also starred in The Producers (1968), Blazing Saddles & Young Frankenstein (1974), Silver Street (1976), Stir Crazy (1980), See No Evil, Hear No Evil (1989), and Another You (1991). In addition, he has written and directed several of his own films, including the romantic comedy Woman in Red with his third wife, Gilda Radner (1984).
Wilder had been nominated for six different awards during his lifetime. In 1962 he was nominated for, and won, the Clarence Derwent Award for the Best Performance by an Actor in a Non-featured Role in the movie The Complaisant Lover for his role as the hotel valet. A guest role on the television comedy Will & Grace saw him receive an Emmy Award for Outstanding Guest Actor.
It was after his guest appearance on Will & Grace that Wilder began to focus on writing. In 2005 he wrote a memoir called Kiss Me Like a Stranger: My Search for Love and Art. Wilder also published a collection of short stories, What is This Thing Called Love? (2010); and the novels My French Whore (2007), The Woman Who Wouldn't (2008), and Something to Remember You By (2013).
Wilder died at the age of 83 at his home in Stamford, Connecticut from complications of Alzheimer's disease. Diagnosed in 2013, Wilder faced the prognosis of short-term memory loss and in advanced patients, problems with language, disorientation, mood swings, loss of motivation, and behavioral issues. Eventually bodily functions are lost, which ultimately will lead to death. However, according to his family, Wilder died peacefully while holding hands with his wife as Somewhere Over the Rainbow, his favorite song, played on the radio.
Leave a Comment
About the Contributor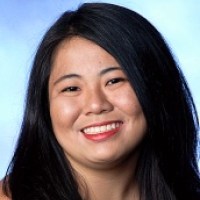 Julie Reid, Staff Photographer, Staff Writer
Julie J. Reid was born in Xiangtan, China. She was adopted at eight months and then was brought to Virginia Beach where she has remained ever since. Julie...