Student Spotlight on Ellis Chay – Class of 2018 – More Than Meets the Eye
A gifted artist with the brains to match his brawn, Ellis Chay has certainly managed to make a name for himself throughout the Cape Henry community. In fact, news about the new kid was already circulating when Ellis first arrived on campus for the beginning of his freshman year in 2014. You see, while practicing with the track team over the summer, Ellis had been struck by a car. Luckily he was able to walk away with only a concussion, but tales of Ellis' unfortunate accident began to spread like wildfire among the freshmen class and many people knew him as "the kid who got hit by a car."

Fortunately for Ellis, this event was quickly forgotten as he astounded his peers and teachers alike with his artistic aptitude. Ellis attributes his artistic abilities to his mother, stating that he "inherited her [artistic] gene" and was inspired to try his hand at drawing after watching her pursue her passion for the arts. According to Ellis, his style utilizes "lots of expressive lines and street art influences" and draws upon his love of graffiti and cartoons. In fact, he decided to use his artistic ability to raise money for EdMarc's Children's Hospice by selling t-shirts he designed for his senior project.

In addition to his ability to draw, Ellis has also displayed that he is able to sing. After being convinced by his mother to undertake chorus as an elective this year, Ellis helped to wow the crowd at cabaret with the tenors. Although not a prominent figure in cabaret, Ellis' bass during the tenor's cover of "Breaking Up is Hard to Do" was distinctive and alluded to a talent that many were unaware of.

However, Ellis is not only a talented artist but also an accomplished athlete. Despite his accident in freshman year, he was cleared to participate in sports by his sophomore year. While Ellis has been "playing [lacrosse] since [he] was little," he only became involved in wrestling during his sophomore year. Ellis undertook wrestling in order to prepare for the lacrosse season, but he quickly fell in love with the sport. Over the past three years, Ellis has improved tremendously, helping the Cape Henry Dolphins earn three TCIS Regular Season and two TCIS Tournament titles in addition to becoming captain during his senior year and earning his own TCIS title in the 152 lb weight class during his junior year. According to head wrestling coach Mr. Effner, Ellis' "leadership helped us to capture the TCIS Championship." According to Mr. Effner's records, Ellis finished this season with a record of 23-13 with 13 pins but finished his three-year wrestling career with 56 total wins.

On the lacrosse field, Ellis has also become an integral member. Although he has been playing since he was young, Ellis only began facing off during his sophomore year. Teammate Hunter Harrington describes Ellis as "scrappy, tough, and ready to work"  on the lacrosse field and hails him "as a person you like to have around" off of it.

Academically, Ellis has a brain that rivals that of those in the Cum Laude Society. Although not a member, Ellis' intelligence can be seen during conversation and application. In addition, Ellis has decided to attend Hampden-Sydney College where he has received The President's Scholarship which provides him with a $72,000 dollar grant. At Hampden-Sydney, Ellis is going to attempt to do the 3/2 program in physics and mathematics and then go into engineering at UVA or ODU.

While Ellis' reputation has a tendency to precede him, once you get to know him, you begin to realize that he is so much more than what is said about him. To those who know him, Ellis is dependable, intelligent, hard-working, witty, charming, determined, strong, and above all else, loyal. I am very fortunate to have had the privilege to work alongside him and to call him my friend.

Leave a Comment
About the Contributor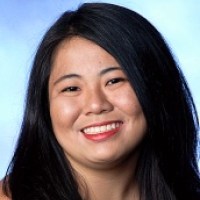 Julie Reid, Staff Photographer, Staff Writer
Julie J. Reid was born in Xiangtan, China. She was adopted at eight months and then was brought to Virginia Beach where she has remained ever since. Julie...