Hurricanes Harvey and Irma Ravage the Northern Hemisphere
This past month hurricanes Harvey and Irma blasted through the northern hemisphere as they traveled north, wreaking havoc and leaving a path of destruction in their wake. Hurricane Harvey devastated some Caribbean islands, part of Latin America, Texas and Louisiana while Hurricane Irma decimated some of the Caribbean Islands and Florida. In the span of four days, Harvey submerged Houston in fifty inches of rain, turning streets into rivers and interstates into raging oceans and causing catastrophic flooding in surrounding counties as well. On the other hand, Irma decimated 95% of Barbuda's buildings and infrastructure, forcing all of the island's inhabitants to flee to Antigua, leaving Barbuda uninhabited by humans for the first time in 300 years. Harvey and Irma have, directly or indirectly, caused the deaths of over one-hundred Americans and that number continues to rise as the flood waters recede. It is estimated by Moody's Analytics that the total combined destruction from the hurricanes could range from 150 to 200 billion.
Students and faculty at Cape Henry have been affected both directly and indirectly by the destruction of Harvey and Irma. Junior Connor Spillane's family owned a house in the Virgin Islands. According to Spillane, "There were two people sheltered in our house" as Hurricane Irma raged across the islands.
Senior Julia Skeen, president of the Humanitarian club, was deeply moved by the plight of those affected by the hurricanes. In the words of Skeen, the Humanitarian club is "centered around addressing global and national crises" and that because of the devastation wrought by Harvey and Irma "we need to do everything we possibly [can] to help these people." Last week Julia sold numerous handmade and store bought baked goods to raise money for hurricane relief and all proceeds went to a Methodist organization dedicated towards aiding the victims of the hurricanes.
When questioned if a Nexus trip to Texas or Florida to aid with reconstruction was a good idea, Julia stated that "I think that's a brilliant idea. I think that it would just be such a great service project to do, especially within the country to help rebuild and just be there for our fellow citizens." Mr. Fluharty, Director of Global Studies, shared that such a trip was already being planned. According to Mr. Fluharty, one idea that was being explored was if it is possible to drive down to Florida via I-95 with a convoy of trucks bearing generators, water, and other life-sustaining necessities. Mr. Fluharty is also considering ways the Cape Henry community can aid the nations of the Caribbean. This aid is necessary as Hurricanes Jose and Maria have battered the already devastated island nations and left Puerto Rico powerless.
Leave a Comment
About the Contributor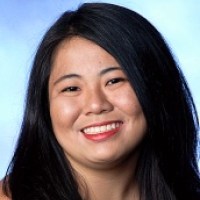 Julie Reid, Staff Photographer, Staff Writer
Julie J. Reid was born in Xiangtan, China. She was adopted at eight months and then was brought to Virginia Beach where she has remained ever since. Julie...