Student Spotlight – Jacob Sobers – Class of 2018
In the span of two short years, Jacob Sobers has managed to firmly ingrain himself within the Cape Henry community. Raised in Chesapeake with his younger sister Rachel and his Mastiff named Luna, Jacob transferred to Cape Henry from Bishop Sullivan at the beginning of his junior year after searching for a school that would not only "fit [his] personality" but also have a "comfortable and helping environment." Jacob ended up choosing Cape Henry because he was "impressed with their reputation as a school and the opportunities it would give [him]."
Since his arrival, Jacob has thrived in both academia and athletics. Earlier this year Jacob was rewarded for his outstanding academic achievements by being inducted into the Cum Laude Society, which is comprised of the top twenty percent of the senior class. Like many others who received this honor, Jacob dedicates numerous hours each week to his studies. As of right now, Jacob does not know where he plans to attend college, but he has stated that he "is leaning towards majoring in applied mathematics" and is considering "possibly becoming an actuary."
In the realm of athletics, Jacob has flourished. Jacob started playing basketball around the age of nine at the YMCA league; however, he is unsure if he wants to continue playing basketball in college. Teammate Tommie Pope ('18), otherwise known as TP, says that Jacob is "a great guy, super focused and probably the hardest worker I know by far." In a testament to his character, TP stated that "nobody really looks at Jacob as a teammate, he's more a friend. He's a leader by example and that helps the younger players see how things are supposed to be."
In addition to being a stunning scholar and an astounding athlete, Jacob is also the co-president of the Marker Bowling club alongside junior Aedan Somers. Jacob and Aedan came up with Marker Bowling during the 2016 – 2017 school year during Señora Oakley's Spanish 3 Honors class. Marker Bowling is a very complicated sport and requires a finesse that many students simply do not possess. The game, as the name implies, is similar to bowling and requires the player to use their fingers to force a marker forward into four other markers standing vertically in the shape of a diamond in order to knock them over. The game proved to be a hit and at fall festival this year, the two managed to raise over one-hundred dollars, although no one really knows what this money is going to fund.
Although this is only Jacob's second year at Cape Henry, those around him have no idea what they would do without him. With an unyielding drive and the tenacity to match it, Jacob will undoubtedly succeed in whatever he chooses to pursue.
Leave a Comment
About the Contributor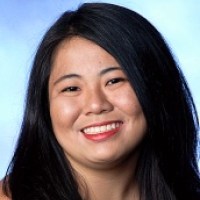 Julie Reid, Staff Photographer, Staff Writer
Julie J. Reid was born in Xiangtan, China. She was adopted at eight months and then was brought to Virginia Beach where she has remained ever since. Julie...