House of Horrors – The Unfathomable Torture of Children
In mid-January, the seventeen year old daughter of David and Louise Turpin escaped from the family home in Perris, California. Originally mistaken for a ten year old by the police due to her malnourished form, she alerted the authorities to the abuse that she and her twelve other siblings had been enduring for decades.
Originally from Princeton, West Virginia, David and Louise Turpin eloped when she was sixteen and he was twenty-four in 1985 in Pearisburg, Virginia. In 1986 the two relocated from West Virginia to Texas where Louise would have her first child at the age of twenty in 1989. The family would remain in Texas until 2010 when one of their children escaped the family home seeking help; however, a neighbor ultimately brought the child home. In the days following the escape attempt, the family abruptly left their Hill County, Texas  home and moved to Murrieta, California and then eventually to Perris, California.
"What started out as neglect became severe, pervasive, and prolonged child abuse" commented State District Attorney Michael Hestrin. It is alleged that the abuse began during their time in Fort Worth, Texas and intensified once they moved to California. Officials state that the Turpins began using ropes to bind their children to their beds as punishments; however, after one child managed to free themselves from their bindings, the parents began using chains and padlocks to keep the children secured.  Additionally, they were forbidden from being released to use the restroom.
When not chained, the siblings, excluding the two year old, were fed very little on a strict schedule. When rescued, police said the twelve year old was so malnourished that he weighed approximately 51 pounds, the average weight of a seven year old. In addition, the eldest child, a twenty-nine year old female, weighed just 82 pounds. To put this in perspective, her weight falls into the range of an eleven year old 4'7″ girl. *
To make matters worse, the parents often taunted the children by buying sweets, such as apple or pumpkin pie, and leaving them on the counter but prohibiting them from touching them under threat of severe punishment, which included, but was not limited to beatings and strangulation. As a result of this abuse and neglect, several of the siblings suffer from nerve damage and cognitive impairments while almost all of them lack "the basic knowledge of life" according to Hestrin.
Since news of the case broke, this story has shocked not only Cape Henry, but the nation. Middle school English teacher Mrs. Kelly Christianson called "the whole situation disgusting" while senior Jacob Blakley questioned how and "why someone would ever do this to their own  child".
On January 18th, both David and Louise Turpin were each charged with twelve counts of torture, twelve counts of false imprisonment, seven counts of abuse on a dependent adult, and six counts of child abuse.  David was also charged with committing a lewd act on a child under 14 years old. Both have pleaded not guilty to all charges and are being held on bail of $12 million. If convicted, the two face sentences of 94 years to life. The couple's next court date is February 23rd.
* https://www.disabled-world.com/calculators-charts/height-weight-teens.php
Leave a Comment
About the Contributor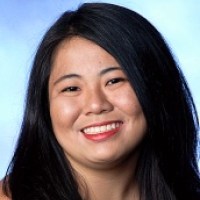 Julie Reid, Staff Photographer, Staff Writer
Julie J. Reid was born in Xiangtan, China. She was adopted at eight months and then was brought to Virginia Beach where she has remained ever since. Julie...