Student Spotlight – Dajour Rucker Class of 2019 – The Unstoppable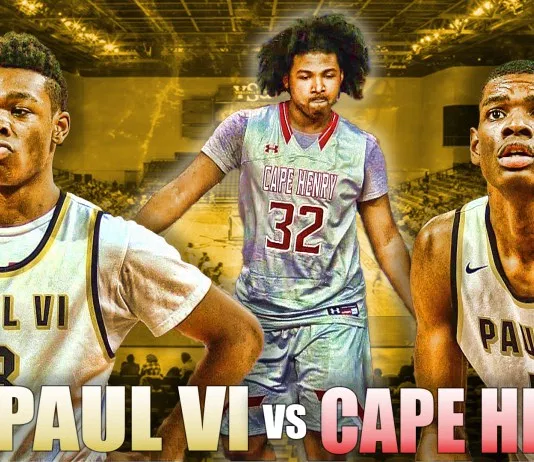 With over 1000 points in his high school career, Junior Dajour Rucker has made quite the impression at Cape Henry, while also catching the interest from many college coaches.
Rucker was born in Monticello, New York where he lived up until he was 8. He then moved to Virginia Beach where his basketball career began to take off. He started playing around 5th grade at Bayside Middle School, and it was there he realized that he was a natural at the game. After moving from Bayside to Cape Henry, he immediately gained a spot on the Varsity basketball team playing beside Cape Henry legends like Devon Hall and Chris Clarke. Rucker is a key role in both offense and defense for CHC. He manages to bring in multiple points each game and has also has done a fantastic job back on defense. During his time at Cape Henry so far, Rucker has earned multiple years worth of awards including, first team all state and region, McDonald's All timer nominee, TCIS player of the year, and was also once ranked nationally.
While on the top of his game, sadly, Rucker has experienced a traumatic injury that has been affecting his game recently. He was reported to have a sprained back after the Norfolk Academy game last Tuesday. Even though he was enduring intense pain, he still managed to play and do impressively well in every minute of the game. Some couldn't even tell he was ever injured in the first place. Thankfully after spending a day in the emergency room, Rucker has made his way back to the court to help Cape Henry attain more wins this season.
The Junior is receiving looks from multiple Division 1 prospects, and is sure to have a bright future ahead of him. He stated, "First off, I want to find the right college with my major, Agricultural Engineering, and secondly I want to go pro."  With this attitude, Rucker can find himself playing at a prestigious school with an outstanding basketball program.
Even though Rucker is seemed to be the hotshot athlete of the school, he managed to open himself up past what most people see him as. During his time at CHC, he has experienced many difficult situations, and he says that, "CHC has taught me more than any other school ever could have. Here, I have learned how to overcome adversity and I have found that not only do the students and staff look out for each other, but they also have our communities back as well. Cape Henry is like one big team to me, we all play for each other, and if one of us is struggling, the rest of us will pitch in to help." Rucker also stated that, if there was one thing for him to be remembered by, not only would it be basketball, but he also wants to be remembered as a loyal, hardworking friend who always looked out for his friends and family.
Dajour Rucker has been an incredible student-athlete here at CHC, and has been an even better role model for other students. CHC has been honored to have had him as a part of our community, and we look forward to the next year to come with him.
Leave a Comment
About the Contributor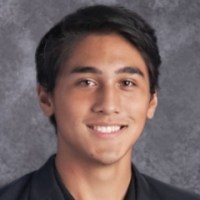 Philip Usonis, Staff Writer
Philip Usonis, better known as Phil, has been a phenomenal student-athlete for the past 8 years. He is a special student who takes interest in things that...