Student Spotlight on Bryson Spell, Class of 2021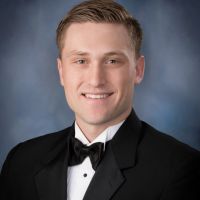 Most everybody at Cape Henry knows Bryson Spell whether it's for his kindness or skills on the basketball court. Bryson joined our community just 4 years ago as a freshman and has made such a positive impact on our school today. Bryson is a star basketball player on the CHC team and also a member of the surf club. He even hopes to pick up golf in the spring season. Bryson has lived in Virginia Beach his whole life, born and raised. He lives with his mom, dad, brother Landon (16), and sister Avery (14). Bryson is the only one of his siblings who attends Cape Henry.
Bryson is very involved at Cape Henry and likes to put at least 110 percent effort into everything he does. Especially basketball, his passion and love for the sport is unmatched. In the future, Bryson would like to carry his basketball skills with him by playing throughout college and hopefully beyond that to the NBA. If we find Bryson not playing basketball, we might catch him fishing. He loves to fish – "it's something therapeutic to do" that he really enjoys. This past June the best fish he caught was a big cobia. What we love about Bryson is that he is a strong leader, independent and mature. When asking him what is a word that can be used to describe himself he said genuine and he could not have said it better. He explained how he likes to be a friend to anyone and that he is. Bryson looks out for all of us at Cape Henry. He is a real friend. We are lucky to have Bryson as a part of our community.
Leave a Comment