The Shiny New Apple
The iPhone 5s. The most popular tech device in 2013, and boy, have things changed. Things have transitioned from a 3.9 ounce iPhone with the small space capability of 64 GB to a new iPhone 8 plus that is 7.13 ounces with 256GB. The iPhone X, which is being released in October, makes such a difference from the previous iPhones. The iPhone X has facial recognition, portrait selfie mode, and wireless charging. This new iPhone is priced at a whopping $1,000 minimum. Sam Stanton stated (Class of 2020) "Bigger is always better.  It means more space and availability. To be able to hold more photos, video and documents on your phone really makes a big difference from the ones before. It is an actual handheld computer."
Some of the differences are these:
The iPhone 5s has…
16BG, 32GB, and 64GB
M7 motion processor
Touch ID (which was the first to have this idea)
1080p HD video recording (30 fps)
Talk time: Up to 10 hours on 3G
Standby time: Up to 10 days
Internet use: Up to 8 hours on 3G, up to 10 hours on LTE, up to 10 hours on Wi-Fi
Video playback: Up to 10 hours
Audio playback: Up to 40 hours
Brandon Midgette (Class of 2020) stated that "they were able to make great advances in software, but with their hardware, they were very un-original with their products. They used things that were already on the market, such as wireless charging."
The iPhone 8 plus has…
Retina HD display
5.5-inch (diagonal) widescreen LCD Multi-Touch display with IPS technology
1920-by-1080-pixel resolution at 401 ppi
1300:1 contrast ratio (typical)
Fingerprint sensor built into the Home button
One of the best new specifications on the new iPhones are the cameras. The original cameras, like on the iPhone 5s, had one with 8 megapixels with 1.5 pixels. The camera in the new iPhone 8 plus has a 12MP wide-angle camera. The new camera in the iPhone X is a front-facing portrait selfie camera mode. Michael Russo stated, "The photos are absolutely amazing.  I walked into the Apple store to see the new phones, and now I really want one for Christmas!"
Going from an iPhone 5s to an iPhone 8 plus is a new and exciting experience. I, personally, was not used to holding the large 6.24 inches (158.4 mm) 3.07 inches (78.1 mm) 0.30 inch (7.5 mm) phone, because my iPhone 5s was Height: 4.87 inches (123.8 mm) Width: 2.31 inches (58.6 mm) Depth: 0.30 inch (7.6 mm).  Also I was never one to use my iPhone 5s camera because of the low quality; however, now with the new iPhone 8 camera, my photography skills have definitely grown. My overall experience from switching to the new iPhone is that I think that Apple is going in the right direction with their products and hopefully will advance with even more creative, amazing new technology.
Leave a Comment
About the Contributor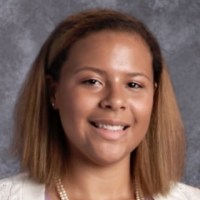 Kiara Baxter, Staff Writer
Kiara Baxter, Class of 2020, always has her nose in a book. Not only does she enjoy reading stories, she also enjoys writing them. Journalism is a way...