Top 10 Family Friendly Movies of 2016
2016 was one of the greatest years in kid-friendly films. Here is a list of my top 10 family oriented movies of 2016.
#10 Trolls
Starting at number 10 is the movie Trolls by DreamWorks Animation. With only a 74% rating on Rotten Tomatoes, this movies takes the bottom. This movie is about a young princess troll names Poppy (played by Anna Kendrick) and her grumpy friend Brach (played by Justin Timberlake) going on a wild adventure to save their friends from the Bergins. This movie is filled with amazing music selections like Lionel Richie, The Notorious BIG and Paul Simon, performed by musical voices Anna Kendrick, Justin Timberlake and Zooey Deschanel. It really bring color and fun to anyone's imagination.
#9 Sing
At number 9 is the movie Sing by Illumination Entertainment. This movie scored a 72% on Rotten Tomatoes. This movies plot is how Buster Moon (played by Matthew McConaughey), a starving theater owner goes to the last resort to save his theater. His best bet is to hold a singing competition to draw in customers. In this movie, covers of famous pop songs are performed like Firework (Katy Perry), Ride Like the Wind (Christopher Cross) and Kiss From a Rose (Seal), performed by award winning actors such as Reese Witherspoon (Rosita), Scarlett Johansson (Ash) and Jennifer Saunders (Miss Nana Noodleman). This movie really gets the whole family singing along.
#8 The Secret Life of Pets
Coming in at number 8 is the movie The Secret Life of Pets by Illumination Studios. It was ranked at 74% on Rotten Tomatoes. The movie follows the pets of New York City. In this city two dogs Max (played by Louis C.K.) and Duke (played by Eric Stonestreet) become lost. After being chased by an anti-human bunny (played by Kevin Hart) and having a sweet dog (played by Lake Bell) and their friends running to find them, the city is crawling with animals. "I laughed the whole time," says Sarah Blais, Class of 2020. This movie makes any pet-owning family wonder what happens when they leave their pets at home.
#7 The BFG
Placing at 7th place is The BFG by Walt Disney Productions. This movie ranks at 75% on Rotten Tomatoes. In this movie, based of the acclaimed novel by Roald Dahl, a young orphan named Sophie (played by Ruby Barnhill) was captured by a big, friendly giant (played by Mark Rylance).  The BFG works on making Sophie's life go from lonely to lively. This is definitely a movie for the dreamers.
#6 Pete's Dragon
At number 6 is Pete's Dragon by Walt Disney Productions. This movie scored an 86% on Rotten Tomatoes. A remake of the 1977 film was more heartwarming than the last. The movie follows a five year old boy named Pete (played by Oakes Fegley) and his dragon Elliot. Pete is caught by a park ranger (played by Bryce Dallas Howard ) who takes him into her home. The town is in mystery of how a five year old can survive in the woods all alone, and that is where Elliot comes in. This movie really describes the true meaning of friendship.
#5 Kung Fu Panda 3
Coming in at 5th is Kung Fu Panda 3 by DreamWorks Animation. This movie scored an 87% on Rotten Tomatoes. This movie to follow the two before it really wraps up the other ones. The movie follows the same main character, the panda Po (played by Jack Black), but this time there is a little twist. There are a few other baby pandas added to the equation. This movie is almost as good as the others.
#4 Finding Dory
Continuing at number 4 is Finding Dory by Walt Disney Productions. This movie made it to a 95% on Rotten Tomatoes. Maybe you thought that Ellen DeGeneres (Dory) couldn't top the first movie, well she did. When Dory has one of her flashbacks, she realizes that she knows where her family is. With the help of her old friends Destiny (played by Kaitlin Olson) and Bailey (played by Ty Burrell), and some new ones, like Hank (played by Ed O'Neill), Dory goes through trial after trouble to overcome her short term memory struggles to find her parents. Admittedly, there are some students, like Rachael Sifen '20, who didn't like the sequel as much as Finding Nemo,  "They were trying to make it better than Finding Nemo, and they couldn't do it." Undoubtedly, Finding Dory is for kids of all ages.
#3 The Jungle Book
Ranking at number 3 is The Jungle Book by Walt Disney Productions. This movie earned a 95% on Rotten Tomatoes. This is another realistic movie based off an original Disney animation favorite. This movie is about a young boy named Mowgli (played by Neel Sethi) who lives in the jungle with his bear, Baloo (played by Bill Murray). In this movie they fight against the wild to live together in peace, a boy and his bear. After being kidnapped, Baloo needs to find his boy before it's too late. This really turned an amazing classic into an adventurous live-action picture.
#2 Moana
Coming in at number 2 is Moana by Walt Disney Productions, which earned a 95% on Rotten Tomatoes. This is an empowering movie about how you don't always have to be a princess to make a difference. Mckinley Chittenden, Class of 2020, said that "It was an inspirational story about not needing a man to fulfill your destiny and follow your dreams". It follows a girl named Moana (played by Auli'i Cravalho) and her friend Maui (played by Dwayne Johnson) and their wild adventure with the ocean. While discovering the ocean's magical powers, she also discovers her true self. It is a great sing-along movie that can empower young girls to be the best they can be.
#1 Zootopia
At the top, in the number one spot is Zootopia by Walt Disney Productions. While this movie follows the friendship between a young rabbit, Judy Hoops (played by Ginnifer Goodwin) and a sly fox, Nick Wilde (played by Jason Bateman), it is really putting out another message. This movie is really about how Judy is told over and over that she could never follow her dreams and become a cop in the city of Zootopia, but she decides to prove them wrong. She is able to follow her dreams and save the world at the same time. This is an amazing movie that shows kids that if they believe in themselves and follow their dreams they can be anything they want to be. It truly deserves to be at the top of the list.
Leave a Comment
About the Contributor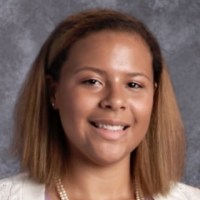 Kiara Baxter, Staff Writer
Kiara Baxter, Class of 2020, always has her nose in a book. Not only does she enjoy reading stories, she also enjoys writing them. Journalism is a way...