Mr. Koeze is Migrating North…Permanently.
Mr. Koeze joined Cape Henry in 2014 and has spent the last four years not only as a beloved English teacher but also as an outdoor leadership guide leading the more adventurous students into the wilderness. His favorite part of Cape Henry has been his advisees – he shared that "I'm going to miss my advisees the most because they are absolutely wonderful. I have had them for four years and have enjoyed hatching them to their fullest potential." Unfortunately, for Cape Henry, nothing else has caught his attention. He believes that every school has memorable students, so what will he really be missing as he takes a new career opportunity up in Alexandria. He might as well be living out the fantasy life of Holden Caulfield, teaching at Episcopal High, a private boarding school outside of Washington, D.C.
During the school day, Koeze spends his time galavanting down the hall cradling multiple variations of fruit, critically editing students papers with a red pen, or giggling away with his "Teacher Cape Squad," the teachers that sit with him during lunch. One member of said "Squad," Mr. Gregory Dragas (Cape Henry history teacher) shared that he has "enjoyed getting to know Koeze over the years. His passion for teaching and his odd sense of humor have been welcome additions to Cape Henry and he will be greatly missed." Koeze has not only made an impact on those of his colleagues, but also his pupils. One of his most admiring students, Connor Clay (Class of '20) stated that "Koeze is such an interesting guy. His personality is definitely one-of-a-kind and he strives for a better relationship with each student. He specifically likes to single you out. Whether it is critical or comical, it is all for fun." Suffice it to say, Mr. Koeze has left a bigger impact than the banana fish did on Seymour.
While teaching, Koeze believes he has been able to become the best teacher that he ever could have been. His time at Cape has been his first full-time teaching job, but, unfortunately for us, it is now time for Koeze to move on to bigger and better things. The most important things that Koeze wants the Cape Henry community to know about him are that he is really glad that he started his teaching at such an amazing school, with a similarly welcoming community, and that Cape Henry has truly nurtured him to be the best human version of himself.
One of the most fascinating facts about Koeze is the numerous lives he leads. Originally he starts out as Ursus maritimus, a polar bear. He lives the simple life, frolicking around the Arctic Circle tundra with his other brother cubs, hunting for bearded seals and scavenging for the bloody carcasses of Beluga whales. His kin crowd him, chanting "Kill the beast! Cut its throat! Spill its blood!" while he massacres his prey, his paws drenched in blood. Other times Koeze switches the plush white fur for flaky green scales, taking on a new reptilian way of life. He scales buildings, searching for the most tempting insects, which in his preference are yellow jackets and other bee species. On the other hand, while in his human form, Koeze spends most of his time with his two cats, Domo and Luna, and his beautiful girlfriend, soon to be fiancee, Megan.
Koeze is not leaving because Megan is pregnant with triplets, or because he was asked to be part of a science experiment for ear piercing removal, or because the famous Laughing Man has a hit on him. It is because of his pure hatred for Virginia Beach. To Koeze, Virginia Beach is just a yuppy, conservative city, with bad ethnic food and the only choice for live music is country, which is absolutely heinous. Koeze would rather live anywhere in the world, even in a hippie camp along the Appalachian mountains, than in Virginia Beach. Whether Koeze is in Virginia Beach or Alexandria, he will still continue to grade harshly, talk excessively about his cats, deny the rumors, and bring an overall quirky happiness to those around him.
Leave a Comment
About the Contributor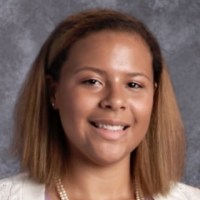 Kiara Baxter, Staff Writer
Kiara Baxter, Class of 2020, always has her nose in a book. Not only does she enjoy reading stories, she also enjoys writing them. Journalism is a way...