Distinguished Speaker: Kenyon Salo
Last Monday, Kenyon Salo visited Cape Henry to bring the Cape community closer together. Salo's mission was to take grades 8th through 12th – and faculty – and give them a new way to view how they are living their lives. Salo travels all around, speaking at different schools and events, sharing his stories about how he found his way through life and how he wants to be a guide for others. To keep the attention of an entire body of people is not the easiest, but Salo kept the room entertained, whether it was sitting at the top of a ladder for a majority of the assembly, or bringing everyone closer than before by having them talk about their goals with peers. Junior, Sarah Blais shared, " I felt like he did a great job being entertaining while also sharing his story. There was not one particular boring point." Salo kept everyone engaged, but it was not for everyone. Two students, Junior Sam Stanton and Sophomore Faith Jones shared how they felt his talk was a little bit over the top, and that it was an odd way for someone trying to make a serious point. No matter how the crowd felt, Salo's stories of his life as a professional snowboarder, skydiving daredevil career, and his superhero cancer project impacted every person that heard his speech in some way, and that was his ultimate goal: to reach each person and ignite their drive for life.
Leave a Comment
About the Contributor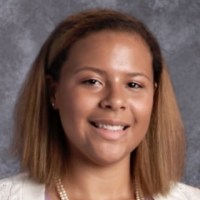 Kiara Baxter, Staff Writer
Kiara Baxter, Class of 2020, always has her nose in a book. Not only does she enjoy reading stories, she also enjoys writing them. Journalism is a way...