Spotlight on Ryan Pilkington – Class of 2018
Born and raised in Virginia Beach, Senior Ryan Pilkington has been extremely involved in all aspects of Cape Henry life. Ryan has participated in Varsity Track and Varsity Tennis, playing tennis for over six years. Ryan has also partaken in art and chorus for a few years and contributes his time to the Operation Smile Club, the Writing Center, the National Honor Society, and the National Honor Society of Sports Medicine.
Outside of school, Ryan's interests include playing tennis, going to the gym, running, and volunteering. Cape Henry has allowed him to grow as a person and as a student, which he has appreciated. A few things that Ryan loves about Cape Henry are "the community and the positive academic environment that the teachers provide." Ryan's favorite subjects to learn about are mainly in the science area, especially biology, biochemistry, and chemistry. Although his mom, Mrs. Self, is an Upper School English teacher, he doesn't share her love for reading and writing.  In a rare mood, Ryan admits that he does "enjoy learning and reading new books in English class."
Immediately after high school, Ryan will be attending college and has committed to the University of Richmond, his number one school that he is enthusiastic about attending. At the University of Richmond, Ryan plans to stay in the science area, as he wants to become a dentist when he is older. In ten years, he hopes to have his own dental practice and will be living in either Los Angeles or will remain in Virginia Beach or Richmond.
Ryan may seem quiet and shy when you first get to know him, but he becomes an outgoing, funny, kind person who is always willing to help anyone if it is needed. He can sometimes be seen saying hello to anyone he sees walking by, brightening their day. Ryan says that his friends would describe him as "funny, specific, and never fails to make others smile," and he agrees with this description. Ryan never holds back, and will always be honest and straightforward with his peers and his family. He is a unique character, and his friends and family are lucky to have him as a part of their life.There is no doubt that Ryan will succeed in any challenges he is faced with, and his personality and hard work will take him far.
Leave a Comment
About the Writer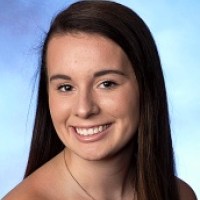 Rileigh Ramirez, Staff Writer
Rileigh Ramirez, Class of 2018, has been attending Cape Henry Collegiate since the fifth grade. Aspiring to go to college and major in journalism and intelligence...