What Day Is It?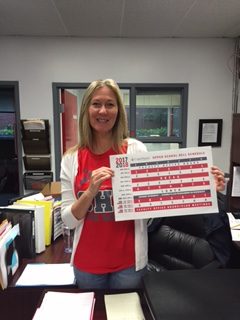 This year Cape Henry has changed the old bell schedule into a more efficient seven-day rotational schedule. The schedule is operating on a A-G day basis which revolves every 7 days. The schedule has received mostly negative reviews so far, but seems to also have some promise as time passes.
According to the students, most people seem to be having difficult times adjusting and learning the class orders. Although many also say once people begin to adapt, the faster they will notice the positive factors.
Landon Clay (19') says,"Compared to last year ('15-'16), it's been a good change."  When asked why he responded that way, he added, "The bells all get to experience different times of the day."
If you did not already know, Cape Henry has struggled in the past with the same bells landing either before or after lunch or always being in the morning or afternoon. Certain times of the day can have huge factors on performance, and because the same classes fall on the same times, it can cause some classes to have lower scores based on when they are during the day. This year the schedule rotates the classes evenly, making it so not one class is always falling on a specific time. Senior Andrew Jaycox also says that he has been enjoying the rotation because he now feels that the days go by more quickly and they run more smoothly than before.
Although Clay and Jaycox seemed to have had benefited from the new schedule, other students like Junior, Grace Fluharty, are not as welcoming. Fluharty admits that she never fully understood the "math" behind it. She also says that, "One thing I don't like most is that I never know what class I'm going to. I'm always having to refer to something or someone else.  Along with Fluharty, senior Gabby Lascari also admits that she has had some troubles with the schedule. She says she's been more confused lately and has no idea where she should be going throughout the day. Lascari also mentions that last year's schedule was better because she enjoyed having advisory time every morning.
According to Mrs. Speight, the bell schedule has so far been great for her and she sees improvement within our school. "I think it's more effective than last year, as well as being more structured and more organized." She also goes on to say that she was worried at first because the staff and faculty knew it would take time to get used to, but they also knew that over time, more people would begin to understand and adjust.
Cape Henry has adjusted very well since the beginning of the school year, and it seems that mostly everyone can agree on the fact that the new schedule had great intentions, even though it caused havoc in the first few weeks of the new school year.
Leave a Comment
About the Contributor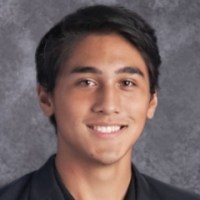 Philip Usonis, Staff Writer
Philip Usonis, better known as Phil, has been a phenomenal student-athlete for the past 8 years. He is a special student who takes interest in things that...