Coming Together as One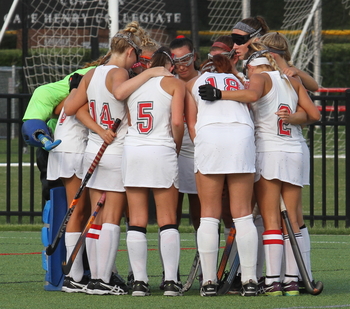 According to Preparation and Guidelines for Community Building, community is defined as "a group of people who, regardless of the diversity of their backgrounds, have been able to accept and transcend their differences, enabling them to communicate effectively and openly and to work together towards goals identified as being for their common good." The four core values of Cape Henry Collegiate are integrity, scholarship, opportunity, and community. While integrity, scholarship, and opportunity are a significant part of creating a successful school, having a community and a place to go where everyone is connected in some way is extremely important.
A person who feels left out or disregarded by others within a community makes them not even want to come into an environment where this type of event occurs. As human beings, we need to feel a sense of belonging because this truly is the key to surviving the stressful times in life. By having someone to lean on, it makes the hard times easier. In a small school such as ours, getting to know one another and making connections comes naturally and really helps students and teachers to develop meaningful relationships.
In most schools, what seems to matter most is the amount of friends or followers you have, and that quantity is better than quality. However, that is not the case at CHC. Quality and quantity come hand and hand, everyone knows everyone, and each person has multiple special relationships, whether it be with teachers or someone in the middle school. As Mrs. Kristen Wheeler says, "It's not so much the importance of community, but the feel of community." With Mrs. Wheeler being a huge part of connecting our community, she believes that community at Cape Henry comes naturally; no one has to sit you down and force you to learn about the importance of community. Additionally, as the Alumni Director, she has the opportunity to keep a connection with the alumni who have come through CHC. She explains that she wants the parents to know that their kids will always be a part of the community and that they will never be forgotten.
Wheeler works extremely hard to get the alumni and current students involved with one another, stating that this really helps strengthen our community. The students become inspired by witnessing the alumni coming back and donating their time, and she encourages them to do the same thing when they are alumni. In April, Mrs. Wheeler coordinated a job shadowing program, when juniors from Cape Henry were able to go into the Hampton Roads community, tying the CHC and Hampton Roads communities together. Becoming an alumni of Cape Henry is a huge deal and something that everyone will remember forever. The sense of community has always been strong, and it continues to come even more naturally as the years go by.
Reilly Bawcom, a senior, who is also a legend, says, "I 100% have always felt a strong sense of community at CHC ever since I was little. Back then, the high schoolers would come read to us in our classrooms and we would learn their names, and that was how we would get to know some of the older kids in the school. Even if you do not know someone personally, they still say hello in the hallway, because that's the type of community Cape Henry is."
While Cape Henry is continuously viewed as a strong community, there are some factors that need to be improved, as there would be in any community. Rex Serpe, '18, who has been at CHC since pre-kindergarten, explains, "There are always social barriers to be broken down. I firmly believe that there are social barriers that exist in the school on the basis of nationality, of race, of gender, of sexual identity…But I also believe that we are moving in the right direction, and really commend the actions of people like Ms. Lyte and Dr. Garran who are actively working to improve tolerance and diversity within the school."
In conclusion, Cape Henry has a strong, diverse community of which everyone has a special relationship. But, a community always has flaws, and it is the strength of the community that grows when these flaws are resolved.
Leave a Comment
About the Contributor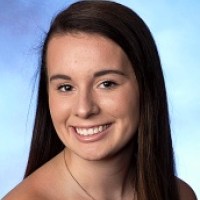 Rileigh Ramirez, Staff Writer
Rileigh Ramirez, Class of 2018, has been attending Cape Henry Collegiate since the fifth grade. Aspiring to go to college and major in journalism and intelligence...