Student Spotlight on Olivia Keller, Class of 2024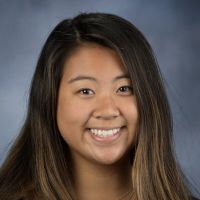 Freshman Olivia Keller is new to Cape Henry this year, and like many other new students, she finds it difficult to learn about her peers and teachers with the year looking so different. When asked who her favorite teachers are, she replied that it's really hard to know, with the beginning of her freshman year, and her high school experience as a whole, being remote. 
Olivia was adopted from China at a young age, and has since moved from Norfolk to Virginia Beach. She has two brothers and a labradoodle, and loves a sushi restaurant in the Outer Banks called Taiko.
The former Old Donation student is already involved in Global Scholars at CHC and hopes to take part in lacrosse, basketball, and tennis. She loves English and writing, so much so that she plans to pursue a career in which she can write and focus on something English-related after she graduates. 
Friends and family would describe her as kind, loyal, and responsible, and she hopes to be successful and involved during her high school career, a goal which she is well on her way to achieving. In her free time, Olivia enjoys staying active or baking, further adding to her list of interests and hobbies. Olivia is a well-rounded and goal-oriented young woman; she hopes to become even more involved in school activities than she already is, and she looks forward to meeting more people and making the most of her high school experience at Cape Henry Collegiate, no matter what changes the year may bring. There is no doubt that Olivia will make her mark, both inside and out of Cape Henry's walls. 
Leave a Comment