Prom 2019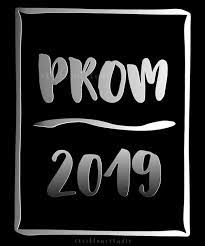 Prom. Senior Prom. You only get one and this was one that our student body will always remember.  The perfect night started with the pre-prom requisites in getting ready, taking a scary amount of pictures, eating and planning the rest of our night.  Prom was amazing because 144 students of our student body were in attendance and had a blast.
Senior Jason Paphites was pleased with the music and the food that were at the prom.  Jason hosted a Pre Prom gathering at his own house and said he "was happy that all of his friends could have a good time and be drama-free when at his house." At Prom, he was appreciative of the fact that even though his date didn't go to Cape Henry, she was welcomed by many people including the Head of Upper School, Mr. Horgan and Dean of Students, Mr. Angilly.
The music played were exceptional and the food was phenomenal. Unlike our previous proms, earlier in the year, the location of Prom was changed to the gym. A lot of students and parents didn't feel like the school gym was an appropriate place to host prom.  Surprisingly, the gym was decked out with fancy tables, a stage, and an enclosed dance floor. From inside, our student body couldn't even tell they were in the gym. The theme of the prom was "Surf's Up," and it was funny to see Dr. Garran and other faculty and staff dressed up in that attire.
Through the night so many memories were captured, and students who don't normally talk to other people outside their friend groups all had conversations. When getting ready to end the exciting night, the student body voted on the Prom King and Queen and the Prom Prince and Princess. The winners of these awards were Prom Prince Carter Atherton ('20), Prom Princess Reiley Beers ('20), Prom King Danny Banister ('19) and Claire Bingham ('19).  When Danny was asked to comment on the winners of the Prom court, he said, "The 4 recipients of the award were well deserved. I had a great time – even when I had to slow dance with Claire for the annual King and Queen slow dance and the end of the Prom."
Lastly, to cap off the night, the faculty and staff gave away gift certificates from our prom sponsors: Taco Bell, Gigi's Cupcakes, and Apricot Lane to all the seniors.  In addition to a bag of candy from the serve-yourself candy bar, many people walked out with sunglasses, fruit drinks, fun photo booth pictures, pool floats, stickers, and more. Leaving the prom, some groups took limos or party buses. Some students drove while others were picked up by their parents.
Mr. Facemire (CHC History Teacher) summed the evening up well when he said, "I couldn't even tell that it was the gym.  I loved how everyone had positive vibes and didn't bring prom drama from outside sources into prom to make things more difficult in the overall night." 
Leave a Comment