Humans of Cape Henry – Hallie Friedman – Class of 2019
When you see Hallie Friedman you may think, that is Jamie Friedman's twin sister. Being a twin is sometimes more difficult than a regular sibling relationship when you are in the same grade. Everyone knows who you both are and associate you together. There is so much more to Hallie than just sharing a birthday with another person. One of the things that make Hallie unique is her love for crew. She plays a crucial part on the crew team and enjoys working with others to win the race, as long as she doesn't have to sit too long in the boat. She has a small fear of the bottoms of the boats – and birds. Crew is a great way for Hallie to be involved, especially after her knee operation. The surgery has been one of the most rewarding and intimidating moments in her life. Months after the surgery, Hallie had to use all of her willpower and persevered through the pain to learn how to walk again. She gives special thanks to her trusty walker, who went with her everywhere. The experience was more extreme than she imagined, yet once it was over and she was walking on her own again, it was the greatest relief and self-accomplishment she has. Back on her feet, she decided to try new things, like getting a job. Over the past summer, she worked as a hostess at Baker's Crust. She was introduced to so many new people from all different backgrounds. She learned that not everyone lives the same life and some struggle more than others, which gave her a greater appreciation of her life and life in general. Hallie is graduating this year from Cape Henry in the spring and will take all of her life experiences with her to college, and plans to make some great memories along the way.
Leave a Comment
About the Contributor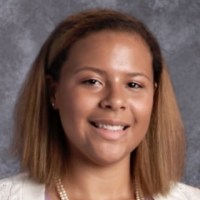 Kiara Baxter, Staff Writer
Kiara Baxter, Class of 2020, always has her nose in a book. Not only does she enjoy reading stories, she also enjoys writing them. Journalism is a way...