Ready, Set, Scare!
Upper School students create a Haunted House for Fall Festival
The Fall Festival is an annual Cape Henry event that brings the entire community together. And most annual attendees know about the drama club's haunted house. Each year the club produces a chilling performance, transforming Mrs. Fluharty's room into an out-of-body experience. But none of this could ever happen without Grace Fluharty ('19).
Grace continues to do an amazing job creating the haunted house. This year, her last year, was one of her best performances. She shared that "the experience has been incredibly liberating." From getting the costumes ready to creating the individual parts for everyone, she was able to put together something magical and chilling. The best was creating original characters that showed each of person's personality in a different way. She also "loved the costumes and the lighting and creating a scary story for everyone to enjoy."
Grace was not the only senior participating in the haunted house this year for their final time. Brett Dudley ('19) had a part in the haunted house; hers was no doubt the most horrifying. Brett described her experience as something she "had never done before, but it was an experience that [she] would never forget, and to be able to play a character with such a diverse backstory and persona was amazing." 
Overall the experience of walking through this year's haunted house, the insane asylum, was something out of a movie. Sam Stanton ('20), another character in the haunted house, shared that "scaring the kids, even some of the older ones is so much fun, but connecting with the other character to create a larger more intimidating story was what I loved the most."
Next year the haunted house will continue, but the upcoming drama club member has some big shoes to fill and better be prepared to create a hair-raising experience.
Leave a Comment
About the Contributor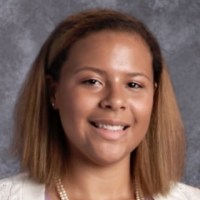 Kiara Baxter, Staff Writer
Kiara Baxter, Class of 2020, always has her nose in a book. Not only does she enjoy reading stories, she also enjoys writing them. Journalism is a way...