State of the Union: Donald Trump's Address
On January 30, 2018, President Donald Trump delivered his first State of the Union address, which was nearly one hour and twenty minutes long. Many critics claim that Trump was way more relaxed and comfortable than he had ever been, and that there was a lot more "you" than "me" in the speech.
One idea that Trump addressed was a call for bipartisanship, of which he said, "Tonight, I call upon on all of us to set aside our differences, to seek out common ground, and to summon the unity we need to deliver for the people. This is really the key. These are the people we were elected to serve." Other ideas that Trump focused on consisted of putting America first, erasing what Obama did as President, and celebrating what he had done.
In Trump's first year in office, there were many issues Trump addressed, as well as many things he has not gotten to. Some of the concepts and behaviors that Trump has displayed are tax cuts and executive modesty. While most of these tasks are only pleasing the Republicans, Trump has accomplished things that he said he would during his campaign. After a long year of legislative frustration, the GOP tax bill was a big shot in the arm to Republican morale and a major positive for the economy going forward. The bill got rid of the hated Obamacare mandate, a policy so unpopular that Obama even campaigned against it in the 2008 Democratic primaries. In a rough year for Republican health-care policy, the bill was a plus. Additionally, while most would not pick Trump for a modest guy, his administration has frequently done the strangest of all things in Washington: renounce power. According to CNN, "After eight years of Obama's relentless expansion of executive power over legislative and judicial functions while picking and choosing which Acts of Congress to actually enforce, it's been refreshing to see a presidency that, for whatever reasons, doesn't want the President making laws for the whole country on his own."
Senior Grayson Pearce thought that Trump seemed very presidential during his first State of the Union address, and said that "His speech was a perfectly calculated mix of bipartisanship and conservatism that struck a very unifying tone. His guests brought great stories, and through them, the President captured the true strength of the American people. He displayed a patriotism and love for our country unlike a President since Reagan, and overall his speech was substantive, policy-driven, and robustly unifying simultaneously."
However, Senior Rex Serpe, was not too impressed with Trump's address, believing that his "claimed economic effect on the country was deeply flawed." Furthermore, Rex also pointed out that Trump's remarks about his excellent job creation and finally having an increase in wages was false. Rex summarized by saying how he "felt that the majority of the claims in the speech were misleading, particularly to a voter base who in many cases is not going to fact check his claims."
In conclusion, it can be hopeful that both Republicans and Democrats can start to work together, rather than force each other apart, as this will be crucial for the future of the United States of America.
Leave a Comment
About the Contributor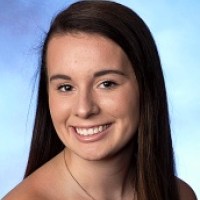 Rileigh Ramirez, Staff Writer
Rileigh Ramirez, Class of 2018, has been attending Cape Henry Collegiate since the fifth grade. Aspiring to go to college and major in journalism and intelligence...