Stormi Arrives After Months of Mystery
On January 1st, 2017, Kylie Jenner shocked the world with the news of her pregnancy and birth of baby girl. Throughout the nine months before the pregnancy, the internet was filled with speculations of her pregnancy, but to make it worse Jenner disappeared from all social media and the public's eyes in general.
Kylie Jenner shared with us first a statement. This was to explain why she didn't share her pregnancy with the public and chose to keep it a secret. Jenner shared that she was "Sorry for keeping [us] in the dark throughout all the assumptions. There was no big paid reveal I had planned. Pregnancy has been the most beautiful, empowering and life changing experience I've had in my entire life. I've never felt love and happiness like this. Thank you for understanding."
Kylie Jenner shared later a home video made for the baby girl, explaining the nine months and taking us along this journey with her, Travis Scott and the rest of their close family and friends, making us feel like we were there for the ride.  Abbey Trinidad ('20) stated that "It was so emotional, and definitely worth the wait." On another note, Milena Pulley ('20) stated that "This feels like there is some sort of other note behind it, even though she said there wasn't a big paid reveal some people feel like there was."
Jenner just released on January 6th the name of her daughter, Stormi Webster. There was a popular theory about the baby's name days before that her name would be Posi, short for the Spanish word for butterfly, mariposa. About nine months earlier, Travis Scott released a song "Butterfly Effect," a song about Kylie. A few more months into their relationship, both Kylie and Travis Scott got matching butterfly tattoos. Even in the home video Kylie shared, when Travis Scott found out she was pregnant, he gave her a diamond butterfly necklace. Sarah Blais (2020) stated, "That video was so emotional and made me feel like I was there for the whole thing." Kylie's recent post changed that when she shared Stormi's name.
For those who follow celebrity news, especially the Kardashian and Jenner families, it was a difficult time for people to be hidden in the dark about Kylie Jenner's pregnancy.  The tabloids were trying their best – daily – to expose the details of her pregnancy, and it just never happened.  Amazingly enough, Kylie was able to maintain secrecy and surprise everyone with the good news.
With the drama and secrecy behind us, we are glad that Kylie and Travis's daughter Stormi is healthy and can't wait to continue to watch her grow.
Leave a Comment
About the Contributor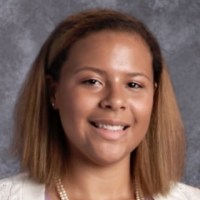 Kiara Baxter, Staff Writer
Kiara Baxter, Class of 2020, always has her nose in a book. Not only does she enjoy reading stories, she also enjoys writing them. Journalism is a way...