Student Spotlight – Halle Speight – Class of 2020 – Little Miss Sunshine
Halle Speight was born and raised in Virginia Beach and has attended Cape Henry for five years.
You might see Halle on the tennis court, with the varsity tennis team, or on the court cheering CHC basketball with varsity cheer, but she is also involved with the arts. In her free time, she enjoys drawing and if you are walking the halls of the arts building, there are some of her works of art hanging on the walls or displayed on the tables.
Halle started her Cape Henry career in the 6th grade. She shared that she "love[s] how we all know each other's names, and we have a really good community here." Halle wants to be remembered as someone who made a difference and was always smiling, someone that is worth being remembered. She is  intelligent and motivated, taking three honors classes and AP history.
Most would describe her as an intelligent, studious, kind-hearted girl who goes out of her way to be nice to everyone. Caroline Dixon (Class of 2020) stated that "Halle is all around an amazing friend and person in our community, and I don't know what I would do without her! She always has my back and is the funniest person I have ever met. She values friendship more than anything and is such a kind, caring, and selfless person in our community. Halle is also very active in the community as a varsity tennis player, varsity cheerleader, President of the Animal Rights Club, and always goes above and beyond when supporting her friends and classmates." Another classmate Allie Angelo (Class of 2020) shared that "what makes Halle the person she is, is her humor, how she's a relatable girl, and how she is  super nice and considerate. What Halle brings to our Cape Henry Collegiate community is enthusiasm and spirit."
In her free time she enjoys traveling to places like Central America and the islands like St. Croix. Halle is highly considering taking a gap year before going to college to travel. She stated that "I really want to do service work in Central America – really make a difference." Hopefully after she graduates college, she will lead a steady job as a psychiatrist for kids and teens with mental illness. She hopes she will continue to travel, never wanting to give up something she loves.
Cape Henry is a place that is built off core values: community, integrity, opportunity and scholarship all of which Halle Speight embodies. Whether she is cheering on the varsity basketball teams, leading a community service trip to the SPCA, or hitting the books and acing tests and quizzes, Halle is among the best of the best. Our school is lucky to have such an amazing member in our community.
Leave a Comment
About the Contributor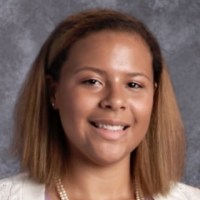 Kiara Baxter, Staff Writer
Kiara Baxter, Class of 2020, always has her nose in a book. Not only does she enjoy reading stories, she also enjoys writing them. Journalism is a way...