Pitch Perfect 3: The Series is Aca-Over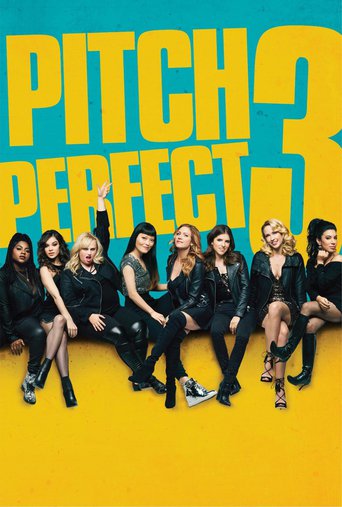 After winning the world championships and graduating college, the Bellas find themselves split apart and realize that there aren't many career prospects for making music with your mouth. But, when they get the opportunity to reunite for an overseas tour, this group of women come together to perform acapella again and live their dreams out one last time, in the finale of the series: Pitch Perfect 3.
On the Rotten Tomatoes reviews, it shows that not too many were pleased with the movie, with an average rating of only a 4.7 out of 10. The critics' consensus states that, "Pitch Perfect 3 strains to recapture the magic that helped the original spawn a franchise, but ends up sending this increasingly unnecessary trilogy out on a low note."
However, Sydney Dudley ('18), thought, "It was the best movie out of the three that were made. [She] loved the songs and thought the storyline was very interesting and funny." Dudley also stated that, "With those of us who have seen all three movies, the story only seemed to be better and better each time a new movie came out." Gabby Lascari ('18) said that she thought the movie was "A little silly because it was more action based than the other movies." She "liked the first one the most," and "would not see Pitch Perfect 3 again." Similar to Gabby, Grayson Pearce ('18) was not too impressed by the movie, saying that "People in a movie about singing should be able to lip sync. It deserves its low ratings."
Pitch Perfect 3 was not the high note of the series that many were looking for, as some of the funny lines feel forced and the whole film seems like it is trying too hard. Both Pitch Perfect and Pitch Perfect 2 were a hit, with the worldwide box office average exceeding $200,000,000. The success of the first two movies created high hopes for the final movie, but when the focus should have been on the music and the bonds of friendship, there was an overkill on trying to create a plot. Oddly enough, the Bellas were kidnapped onto a yacht by a man who was after money, and they had to sing their way out of it. Although, the movie was not a complete bust as the great singing, catchy songs, and connections of friendship saved the movie.
Those who have watched all three movies have been able to see the actresses, such as Anna Kendrick ("Beca") and Rebel Wilson ("Fat Amy"), who are the movie's most entertaining characters, grow and mature, and a bond between the audience and the actresses was created. The franchise did peak with the first film, but with the series over, the era of the acapella singers is "aca-over."
Leave a Comment