Wonder – Who is the Boy with the Astronaut Helmet?
The movie Wonder is a 113 minute, earnest and emotional adaptation of the New York Times best seller, Wonder, by R.J. Palacio. This was an inspiring yet somber movie about a young boy, August Pullman, and his struggle fitting into the life of a normal fifth-grader. However, August was more than a little different from the other kids in his grade. He was born with a condition called mandibulofacial dysostosis, which not only affected his bones and tissues but also altered his physical appearance. It is hard enough fitting into middle school as it is, let alone being different from everyone else. In this family-friendly, inspirational movie, Auggie Pullman not only changed his own life, but also the world around him.
Playing the role of Julia Pullman, August's mother, was Julia Roberts. This was another outstanding performance by Roberts. She drew the audience in with her compassion for Auggie and shared the struggles of motherhood. Another important role that was well played, was August's sister, Olivia Pullman, played by actress Izabela Vidovic. Vidovic demonstrated that August's unfortunate disease not only affected his life, but the lives of others as well. However, the best performance through the entire movie by far was by actor Jacob Tremblay, who portrayed August Pullman. Considering his other emotional performances in the 2015 film Room and in the 2016 film The Book Of Henry, Tremblay was a natural choice for taking on such an important role in Wonder. Tremblay did an amazing job in the role of August Pullman. His acting was able to place the audience in the shoes of his character and make them feel as if they were along for the ride with August Pullman themselves.
Palacio's novel has sold more than six million copies since being published in 2012, and the screen adaptation with the star power of Julia Roberts and Owen Wilson is set to bring in 150 million in ticket sales alone during its run in theaters.  That profit will only go up when the movie moves to Redbox and online streaming later this year. Wonder is rated PG for the innuendos of drinking and sex, but are mostly overpowered by the wholesome, positive messages and role models. There is a considerable amount of bullying that the other middle school kids do toward August, but this gives families the opportunity to talk to their kids about how not everyone is the same and how everyone should be treated fairly.
Overall, the movie was amazing and is a great film to watch for people of all ages. To begin with, the novel had a compelling story line which the movie followed almost to the T. The director Stephen Chbosky and the writer R.J. Palacio did an excellent job working together to create a multi-emotional movie that made everyone who watched feel different than they did walking into the theater. From the book's perspective, Michael Russo (Class of 2020) stated that "One of the best parts of Wonder was how August's friends supported him throughout the book and accepted him for he was on the inside." Also talking about the novel, Milena Pulley (Class of 2020) spoke about how the often-difficult topic of "Bullying in this book was an important message that the author portrayed with a heartwarming story."  Looking at the movie, Sierra Guluzian (Class of 2020) shared, "It really opened viewer's eyes to the extremity of bullying and what lasting effect it leaves on the person, their family, and their friends."
Wonder is a family-friendly movie that follows the bestselling novel closely and discusses an important yet touchy topic of bullying cautiously. If someone is looking for a movie to make them cry tears of sadness, desperation, pride, and bliss, this is the movie.
View Comments (1)
About the Contributor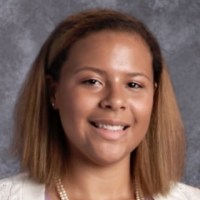 Kiara Baxter, Staff Writer
Kiara Baxter, Class of 2020, always has her nose in a book. Not only does she enjoy reading stories, she also enjoys writing them. Journalism is a way...