A, B, C, D, E, F, G…What?
Coming into school this year we were all struck with a major change, the new bell schedule. The previous schedule was changed in order to improve the school day for students and faculty, but most students actually dislike it. While the schedule has good and bad points, perhaps with time we might be able to come to peace with the new schedule and have it committed to memory.
A majority of the students dislike the new schedule because it isn't what they are used to. Going from an easily memorizable schedule, to each week being completely different is tough. Melina Pulley (Class of 2020) stated, "It's terrible. Why not do something for everyone who already memorized the old one?"
One downside is that they eliminated advisory in the morning and afternoon. This was a time where students could get homework done that they didn't finish last night or homework due tomorrow. The school took this time away to add time to the classes, but a majority really want advisory back.
Another problem with the new schedule is that it is tricky to memorize. Mckinley Chittenden (Class of 2020) stated that "Even with my eidetic memory, I still can't remember what day it is!" The old schedule consisted of five day with each day missing one of the seven classes. The new one has an A through G schedule, each day having a different arrangement of numbers.
There is also a plus side to the schedule. There is more class time at the end of the day. To many students, that doesn't sound ideal, but it will have a positive impact in the long run. The high schoolers also get early lunch, which is a major perk. Mrs. Camp (English teacher) shared, "As a new teacher, I am getting used to the new schedule and think once the staff and students have some time to adjust, it will become routine." Which is absolutely true, over time we will all come to appreciate the bell schedule.
Overall, since it is so early in the year, the students and faculty are still trying to adjust to the new schedule. That's why most have a negative opinion towards it. Like Mrs. Camp said, we definitely need time, and by the end we might even know the whole thing by heart. It just might take a little bit of getting used to.
Leave a Comment
About the Contributor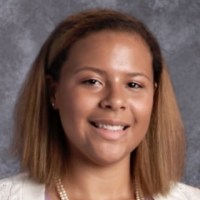 Kiara Baxter, Staff Writer
Kiara Baxter, Class of 2020, always has her nose in a book. Not only does she enjoy reading stories, she also enjoys writing them. Journalism is a way...