Screen Time: Fall's Top TV Shows
TV, it began with channels, 1,2,3. Now look what it has come to. You can flip through thousands of channels, each with a different program. It's just the right time of year to take advantage of the amazing shows which TV puts forth. The peak season for the best shows is the fall. The top three of those shows are American Horror Story: My Roanoke Nightmare (season 6), Scream Queens (season 2), Grey's Anatomy (season 13), and Gilmore Girls (season 9).
American Horror Story started in 2011. The first season sure gave the watchers a fright. Never before had network television showed something as morbid and gory. Now in season 6, American Horror Story has been the "goriest and most spine chilling yet," says watcher McKinley Chittenden, Class of 2020. Season 6 has used the most graphic and disturbing torture, such as dismemberment and sacrifice. American Horror Story airs on the channel FX, at 10:00 pm on Wednesday nights.
Season 6 is told as a documentary, a new concept for the show. It follows three main characters, Shelby Miller, Matt Miller and his sister, Lee Harris. The family has to survive a full blood moon in their haunted Roanoke mansion. Their story is replayed by "actors," whilst they record the documentary. The newest episode changes from documentary, to Shelby Miller, Matt Miller, Lee Harris and the actors who portrayed them (Audrey Tindall, Dominic Banks, Monet Tumusiime) going back to the house together to relive their Roanoke nightmare a few years later. "It's a great show! Evan Peters is really good," said Eva Dickie, Class of 2019. This show definitely puts you in the mood for Halloween.
Another great fall show is Scream Queens. During the first season, the Chanel's and their sorority sister have to face the "Red Devil" serial killer on campus. In the new season the girls are working at a hospital, called C.U.R.E, a place that tries to treat incurable diseases. One of Chanel's old minions, Hester, a psychopathic killer, was institutionalized. She was brought back to the hospital, to help them catch the "Green Meanie." Scream Queens airs on FOX at 8:00 pm. This show is "totally worth watching, especially with friends," says regular watcher Mckinley Wheeler (Class of 2020).
A third show that has been around since 2005 and is making a resurgence in popularity is Grey's Anatomy. Now in its 13th season, the show centers around a collective group of doctors who try to balance their hospital duties and their romantic conflicts. Throughout the show these doctors are saving people, falling in love and dying. Long time watcher Sarah Blais (Class of 2020) says, "I like it because the doctors and their relationships and friendships also because the medical stuff is cool and makes me knowledgeable." Grey's Anatomy airs on ABC at 10:00p.m.  Even though this show has been around for more than a decade, I don't see it going anywhere anytime soon because of its popularity and diehard fans.
Returning for a 9th season, after a nine year hiatus, as a Netflix Original Series is Gilmore Girls. The show captured our attentions and stole our hearts, with the story about Lorelai (Lauren Graham) and her daughter Rory (Alexis Bledel). Unfortunately with this new season there are a few major characters missing from the show. Rory's  grandfather, Richard Gilmore (Edward Herrmann), has passed away, in real life and on the show. Additionally Sookie St. James (Melissa McCarthy) has left the show as well. In the new season, Lorelai is still with her partner Luke and owning the Dragonfly Inn, while Rory is living the high life up in New York working as a journalist. Stars Hollow is still the same small town, where news travels fast and the news of Rory's return brought joy to the whole town. The show illustrates romances with Rory, Luke and Lorelai's relationship, and Emily having to live on without Richard. Originally on WB and later CW, Gilmore Girls is available 24/7 as a Netflix Original, so viewers can watch to their hearts content.
All these TV shows are worthy of more than just a high school article about them. Each has its own loyal group of followers and watchers. Each show is bigger than the next, and all together these fall shows make today's TV just a little bit better.
Leave a Comment
About the Contributor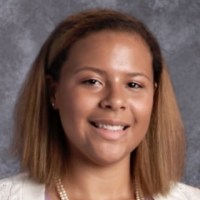 Kiara Baxter, Staff Writer
Kiara Baxter, Class of 2020, always has her nose in a book. Not only does she enjoy reading stories, she also enjoys writing them. Journalism is a way...