What's Life Without A Little Risk?
Distinguished Speaker – Gregg Treinish, National Geographic Explorer
"Anybody can make the difference that they wish they could." Kicked out of high school at age 16, Gregg Treinish had no idea what he wanted to do with his life. He eventually discovered his passion through going out and experiencing the world, mainly by hiking and seeing species and plants that he had never seen before. When participating in his first hike with a guide on the Appalachian trail, everyone would be hiking, but he would stop to look at the trees and "play in the soil and look at bugs," and that is when he knew what he wanted to do with his life.
After hiking on the Appalachian trail, he wanted to try to hike on his own, so he did. Treinish hiked the length of the Andes Mountains, which took 668 days to complete. Along the way, he learned much more about the biology of ecosystems and saw more of the world. Nobody had ever hiked the length of the Andes Mountains, and he never knew that he was the first until after he completed the hike; he just wanted to do it. After his long journey, Treinish had a strong desire to gain a true scientific understanding of what was going around him while he was hiking, so he moved to Montana to study at Montana State University, pursuing a career as a lion biologist. Learning much about different species, tracking wolverines while snowmobiling, and walking through massive amounts of spiders, he was exposed to what he loved to do.
Treinish eventually moved to California, and still had an ambition to explore, so he went on multiple biological expeditions. Since his passion for learning about nature and the world was so powerful, he decided to start a non-profit organization. His international non-profit organization, Adventure Scientists, addresses the world's environmental challenges by solving a critical need for researchers and scientists who are in need of data and samples, but are unable to collect them. So, thanks to him and his inspiration, those who love the outdoors and have the ability to explore have a new opportunity to do so. Thousands of people are taught to go out and collect scientific data, and are all over the world each year.
Ultimately, Gregg Treinish's success didn't happen overnight –  he had to go out and "look" for it. When he was a teenager, he didn't have a clue as to what he wanted to achieve in life; instead, he learned his passions only through experiences, and that is what he encourages the youth to do today.
Leave a Comment
About the Contributor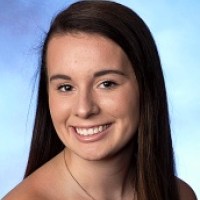 Rileigh Ramirez, Staff Writer
Rileigh Ramirez, Class of 2018, has been attending Cape Henry Collegiate since the fifth grade. Aspiring to go to college and major in journalism and intelligence...