Trump honest or deceitful regarding Breitbart reporter?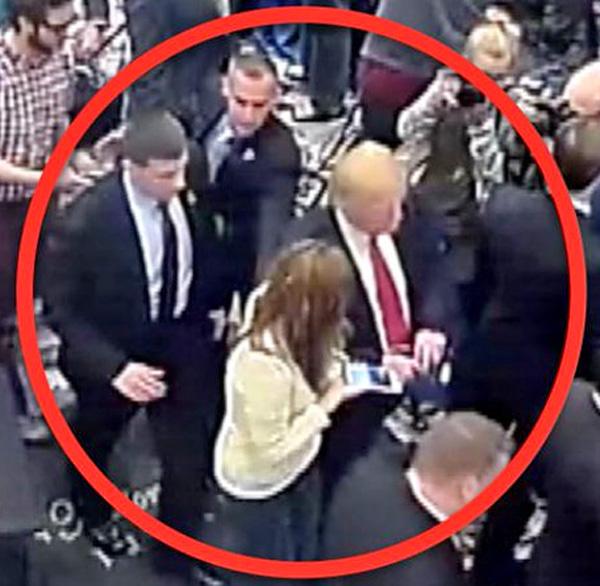 Hang on for a minute...we're trying to find some more stories you might like.
Earlier this campaign season, Donald Trump tweeted: "Why is this reporter touching me as I leave a news conference?"
He claimed that former Breitbart reporter, Michelle Fields, was making unwanted physical contact with him after a March 8th rally and asked if he could press charges.
However, his campaign manager, Corey Lewandowski, reached for Fields' arm and she accused him of causing bruises on her. Lewandowski was officially charged with misdemeanor battery and he already turned himself in. He is expected in Palm Beach County Circuit Court on May 4th.
Donald Trump stood by his campaign manager and called him a "decent man". His criticism against Fields was, however, scathing and hostile.
Donald Trump's secret service agents backed up his story and told the Daily Mail: "She crossed in between agents and our protectee after being told not to."
The public is once again led to a classic "he said, she said" dilemma.
Frankly, even after the May hearing, the real truth may never be revealed completely.
Up to this point, darker theories also rose above. Some claim that Fields plotted with Breitbart and tried to borrow a ride from Mr. Trump to gain public attention.
However, no matter what the truth is, political candidates should have the righteous attitude to support the truth, not to blindly defend their campaign manager. It is obvious why Mr Trump is so desperate to defend his manager, but, on the other hand, the public, tired of watching dirty political games, might actually want to see a real "decent man" in the campaign race.
At the end of the day, this is a presidential election, not a campaign manager election. If what the public sees is a "decent man" believing in the truth, then it would be one point in favor of Trump's candidacy.