Qdoba Hilltop's closing brought hard feelings to many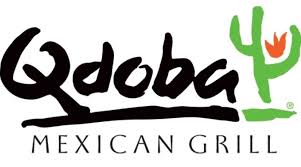 Hang on for a minute...we're trying to find some more stories you might like.
This is terrible.
The last day of Qdoba at Hilltop was just prior to Alumni Career Day at Cape Henry. Everyone was very upset by the restaurant's closing.
Many people wish that another Qdoba will be built at Hilltop because the food was very tasty. I interviewed some classmates to see their reaction to the shutdown of Qdoba.
George Bowles, a CHC senior, was very concerned and upset about the closing of Qdoba. George said he ate there once a week, every Tuesday to be exact.
"I have been told by multiple people that it was a parking dispute," George said when asked why Qdoba had shut down. "People at Qdoba were taking Chantel Ray's parking spots."
George found out Qdoba closed during a group chat, noting that his friends texted him a picture of the sign out front saying: "Closed". He was very upset because the "buy one, get one free" sale isn't in place anymore.
Fellow student, Malcolm Weathers, also loved Qdoba and ate there every other Tuesday.
"It didn't really hit me until I realized it was the only one in Virginia Beach," Malcolm said, when asked about how he felt when Qdoba closed. "I heard rumors from my friends that it was a parking dispute. Not enough parking spaces for each company. I'm going to miss how convenient it was to eat at Qdoba. I used to go right after school and basketball practice."
CHC senior, Ben Baumann, said he ate at Qdoba about two times a month.
"I didn't know it was closing until I showed up one day and Wayne Simon and I were mortified," Ben said, remembering when he found out Qdoba shut down.
Ben thought the closing was about a parking dispute between Chantel Ray and Qdoba.
"I would choose Qdoba by a mile," Ben said, when about his choice between Qdoba, Moe's, Chipotle and Taco Bell. "I love that they have queso and their ingredients are better ingredients than Moes."
The final student interviewed, junior Reece Fowler, ate at Qdoba about once a month before it closed. Reece also heard Qdoba shut down due to a parking lot issue, and he wasn't happy.
"I'm going to miss coming home from school, stopping at Qdoba and seeing all my friends there," Reece admitted.
While it was interesting to hear student opinion, the perspective from Qdoba's owner, CHC alum, Colin Kelly, Class of 2001, provided clarity.
"We closed the Sunday after the Super Bowl," Colin stated. "The good thing, though, is that everyone got to keep their job. We moved everyone out to a new store and gave them transportation there and whatever else fit their needs.
"We got into that space in 2006 and have been opened there for nine years," Colin continued, speaking about the parking lot issues and addressing student rumors. "We didn't have enough space to serve our customers, it was a very bad situation. The landlord said that we had to move and that is what we had to do."
It wasn't just CHC students who were disappointed. Colin heard feedback from other regular customers.
"We have a lot of angry people with us," Colin admitted. "We also have a lot of very loyal people that stuck with us."
Despite the fact that there were angry people there is still interest in opening another Qdoba.
"We are always looking for new locations," Colin continued. "A man named Tyler Brooks, a fellow Cape Henry alum ('05), is my real estate rep and is looking into new places for the business."
While the search for a new location unfolds, hard feelings remain about closing the Hilltop location.
"It was really disappointing for me," Colin stated. "We couldn't get to an agreement or get anything done, but it is a good chance to start something new. I am excited for the future".
The future includes existing locations in Chesapeake and Norfolk, both of which are successful, but change is always possible.
"Businesses are always for sale," Colin finished. "It is a rapid change environment, but we have a franchise contract until 2020."
Despite the rumors and reality one opinion remains, people hope to see a new Qdoba up and running again very soon.