The Navajo have it worse than Flint, MI, so why aren't they in the news?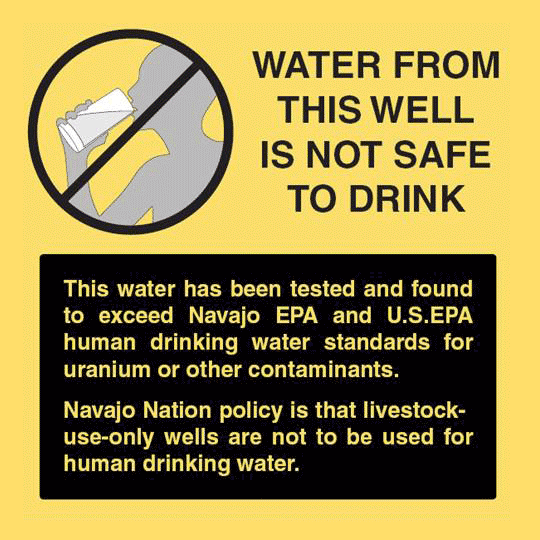 Hang on for a minute...we're trying to find some more stories you might like.
In the news a big topic is Flint, Michigan. The reason why is because the water has been contaminated with high levels of lead, which has been going on for at least a year. The estimated cost to fix this problem is 1.5 billion dollars.
After finding out the cost to fix the problem, the governor of Michigan recently declared a state of emergency in Genesee County, but believe it or not, this problem doesn't end there. Now another water supply contamination has come into the news; the Navajo water supply used by Native Americans is in worse shape than Flint. This has been going on since the 1950's when the water was first poisoned by uranium mining to be used in bombs for the military. Since then, coal mining has been added into the problem, as well as huge toxic spills that have happened in the Animas and San Juan rivers.
The EPA has filed a complaint against leaving the mining companies for not cleaning after themselves, but, since there is no law in place governing mine cleanup procedures, the government and companies can walk away no fine. Also, the chemicals and toxins are not just polluting the water, but also the air and land. Even with all of this information on how bad these mines are for the Native Americans who use the land and rivers to survive, the government is still making plans with companies to keep mining in these areas.
Most people are asking, why is the government focusing on Flint Michigan but not the Native American tribal lands? The answer to the question is not clear right now since this news story is just now coming out to the public. Hopefully, though, someone will try to make this right by stopping the government and companies from polluting the water, air, and land of the Native Americans.
If you would like to read more on this topic please visit the following links:
Navajo Water Supply is More Horrific than Flint, But No One Cares Because they're Native American
Navajo Water Supply is Poisoned Worse Than Flint, but 'No One Cares Because They're Native American'

http://www.cnn.com/2016/01/05/health/flint-michigan-water-investigation/