Dominion Power to Dump Coal Ash in the James River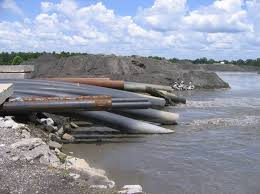 Hang on for a minute...we're trying to find some more stories you might like.
Dominion Power Company has been approved to dump coal ash into the James River. Coal ash is toxic waste that is formed from burning coal. This toxic waste has been related to causing cancer, disorders, and reproductive problems.
Coal ash can also damage the ecosystem that lives in the Potomac and the James River although according to Dominion, it is just a "wastewater site".
One reason why this is a major problem is because Richmond gets their drinking water from the James River. The company will be dumping more than "255 million gallons" of this toxic waste into the river. This will be happening "60 miles" north of Richmond at the Bremo location.
The vote of whether this plan got passed was 5-1. The only person that voted NO was Roberta Kellam. The plan states that the waste will be treated in the water according to specific regulations that the state has required and that there will be a restriction of how much can be dumped into the river.
Dominion also stated that the waste will be treated before it's "discharged," then mentioned other places that have permits to release coal ash into waterways and how the restriction to make the water drinking quality is not required.
In North Carolina, another power plan has dumped their coal ash into a local river, but even with high restrictions on the quality of the waste water, the environment still had problems.
To read the full article go to:
http://thinkprogress.org/climate/2016/01/12/3738094/virginia-waters-brace-for-toxic-coal-ash/