Paris Has More Than Just One Crisis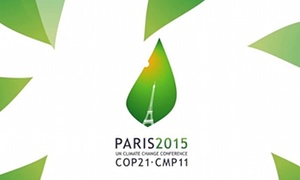 Hang on for a minute...we're trying to find some more stories you might like.
Not only is Paris the topic of discussion because of its recent terrorist attacks, but it is also prevalent because of the upcoming Paris Climate Conference taking place on November thirtieth. Not just President Obama, but him along with 200 other representatives from different countries are participating in a Conference. At the conference, their goal is to agree on a deal that will limit carbon emissions and minimize climate change in nearly 200 countries. Now you might start to ask, why is any of this important? Todd Stern, U.S. special envoy for climate change states that if nations do not come together and act now to produce a document that allows all countries to agree on a way to better their countries emissions, than the ecological problems are soon going to get "worse and worse in the future." Little do we know, just by making minute commitments, the outcome can go a long way. In order to point out to the public how important climate change and carbon emissions really are, we must think ahead of the dangers that could soon emerge in not only our local areas but the multiple other countries.
Source:
http://www.npr.org/2015/11/17/456395402/paris-climate-conference-represents-best-chance-for-world-to-act