Get Your Boats: Sea Level on the Rise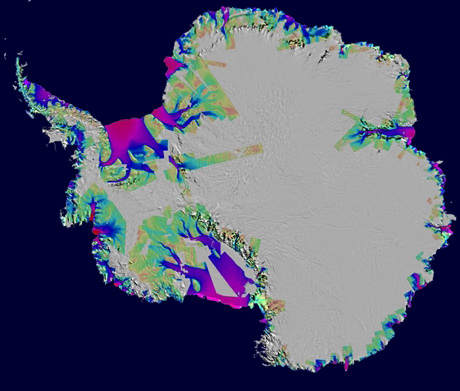 Hang on for a minute...we're trying to find some more stories you might like.
Rising sea level is a hot topic lately, with many worried how it can affect each and every one of us. Recently, a scientist has suggested in the Washington Post that every year the sea level can rise up to over 10 ft. Some say this is because of the ice melting from Western Antarctica. Also stated in the article that, "there is actually nothing that stops it."
In other news, scientists have said that despite melting, Antarctica is still actually gaining ice. This is from the snowstorm that has produced "112 billion tons of ice" annually from the years 1992 to 2001. In recent years, however, this accumulation has dropped to "82 billion tons" per year. Even though the ice is being built up, rates are slowing down. And, as melting is increasing, problems with sea level rise will not be stopping in the near future.
As the loss of ice in West Antarctica has increased to 6.9% per decade, and the ice mass is thickening by only .7 inches per year, the ice loss by 2100 could raise sea level 6.5 feet.
The affects the rise of sea level due to the melting of ice from Antarctica is seen in cities like Miami. During high tide, parts of the city are starting to see the water for the first times on the streets during these times of the day.
This also affects us as a part of the Tidewater community. As the levels keep rising, what will happen Virginia Beach and Norfolk? Norfolk already has a hard time when we get more than 3'' of rain, what will happen when the sea levels rise one foot? Think of the problems this could cause if we don't try to find a solution to fully stop the ice from melting or slow down the process, while we find a permanent fix.
If you want to read more:
https://www.washingtonpost.com/news/energy-environment/wp/2015/11/02/scientists-confirm-their-fears-about-west-antarctica-that-its-inherently-unstable/